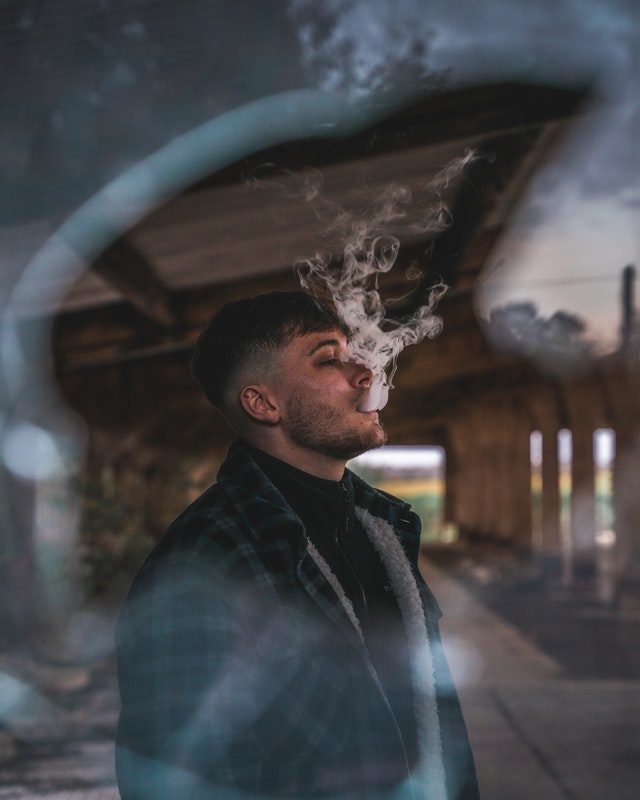 Comprehensive Buying Guide for Vape Pods
Over recent years, vaping has gained great popularity around the world, and in the last 3 to 4 years, has become considerably important and renowned in Pakistan as well. Why could this be? Well, what we have observed is that many people have finally become more aware to
how dangerous and hazardous to health smoking is
, and are in search of better alternatives. However, some just do it for fun due to its great taste and flavor and the overall experience it provides when you inhale it. A lot of people, however are still concerned and wondering as to whether there's any great difference between the traditional cigarette and vape. So, here we are to clear all your confusions! Vaping has a slightly greater edge over traditional smoking and here's all the reasons why!
1. You get to have a tobacco free smoke!
E-cigarettes contain a lot of other types of substances in their vapor that the users inhale, but not tobacco. And tobacco is the main problem when it comes to traditional smoking. It is also implicated in a number of cancers, such as cancer of the mouth, esophagus and lungs. However, vaping products are tobacco free so now you can enjoy the whole smoke experience without worrying about the tobacco aspect of the cigarette. Isn't that amazing?
2. You have a smoke free environment, free of bad, smoky odors
The smell caused by vaping products is not that smoky, or bad, or make others feel nauseated or uncomfortable. On the contrary, some people might even appreciate the aroma of a vaping product. So, you get to enjoy a smoke while avoiding the stares of other people for ruining their environment with all the bad smoke environment and saving yourself from it too!
3. Saves you from a lot more than just cancer!
As we already talked about earlier, e-cigarettes do not have nicotine, helping the environment get healthier and better, while also saving you from different smoking related cancers. In addition, e-cigs are also devoid of other harmful substances that make up the traditional cigarette, such as ash and tar and since there's no combustion in an e-cig, harmful combustion products are not released, hence it is amazing for the overall environment and also your health and switching to an e-cig from the conventional one will definitely help improve your health since you will technically be smoke free. Hence, your overall oral hygiene will increase, your air circulation will improve and you might notice improvements in your skin as well.
4. Have some control over the amount of nicotine you take
E-cigs give you a certain amount of control over the amount of nicotine you inhale. The e-juice that you buy in different flavors, basically varies in the amounts of nicotine present in it. You could get one with less nicotine or one that has more of it. In any case, it's your own choice. You could also decide that you do not want to use even a single ounce of it and even then, be able to enjoy your e-cig and revel in the experience it gives. A lot of people who vape, especially beginners or the ones who have shifted towards it from the traditional cigarette, tend to start off with higher nicotine levels in their e-cigs and then lessen it slowly and gradually until they can finally even be nicotine free.
5. Adjust and control your vapor output according to your own needs
A very big advantage of vape over the normal traditional cigarettes is that you have a control over the amount of vapor you exhale. If you are looking for something more convenient and with a bit of a low vapor, you could get for yourself a smaller device like a pod vape, but if you want a cloud chase, high powered pods are the ones you need! A vaping product gives you the advantage of adjusting a lot of things according to your needs, such as the power output, airflow and the type of coil you would want to use. You could go for the minimal or produce more vapor, depending on what you want at the time and you could easily do that with a vape.
6. A huge variety of amazing flavors!
One of the best things about a vape is the variety of flavors that its available in.
You could choose from hundreds of flavors
and either choose something you have already tried and liked, or experiment with and try out more flavors before finally settling on the one you really like. Also, you will never run out of new flavors to try so that's a huge plus, especially for ones that love trying out new stuff. Flavors that are more popular and usually liked by most people are fruit flavors, tobacco, menthol and beverages among many others.
7. Not every vape product will cost you an arm and a leg
Over the years, the vape industry has grown tremendously and companies have introduced their products at a range of prices to accommodate the budget and money needs of anyone who would be interested in buying a vape. So, looking for something less expensive or costly? You can definitely get it! Just browse through different vape shops in Pakistan and their collection of vaping products and you will see that there is something for everyone. Buy vape pens and other vape products at reasonable prices from e-lite electronics! We are a renowned vape shop in Pakistan and you can buy vape pens and different vape products from us, such as e-cigs and personalized vapors from us at reasonable and affordable rates. We ensure you that are products are of good quality and long lasting and you will definitely have an amazing experience with us and come back to shop more products! We are one of the few
vape shops in Pakistan
that also have an efficient and smooth delivery system so you just have to buy vape pens, pods devices such as
Smok nord 2
  and other vape products from our website and we will deliver your product right at your doorstep!