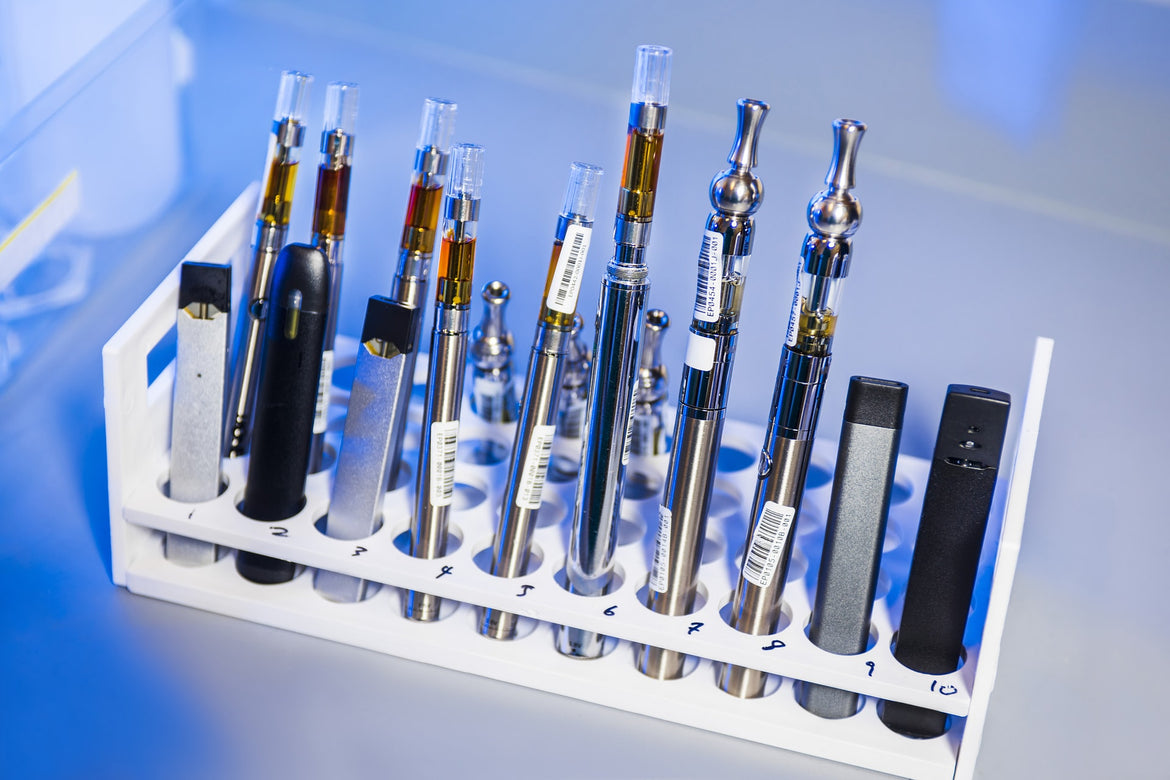 6 Great Reasons To Choose Refillable Pod Kits
Pod kits are so popular these days that they are the go-to for most vapers. Yes, even those who don't know much about vaping and therefore are beginners at it. Pod kits are simple to understand and operate. They don't require much work or even things like assembling. 
All you have to do is take your pod and fill it with the flavor that you like or want to try out. Then you just fit it into the kit, and you are good to go. Just press the button, or draw from the vape, and you will experience the flavorful goodness of your vape. But there are two different kinds of pods: non-refillable and refillable. 
This blog will discuss the advantages of using refillable pod kits, such as the Caliburn A2 models, over non-refillable ones as you progress further in your vaping journey.
Why Refillable Pods Kits Are The Best Choice
Ease Of Use
As mentioned above, pod kits are very easy to use. With other kits or vape mods, you will usually have to do most of the work yourself, from fitting the battery to installing the coil and wick. They are buildable, and many enthusiasts prefer them for the customization that they get. But most people are just looking for a casual vape experience. If you are the same, then the refillable pod kit is for you. There's not much to do except put your flavor in and begin vaping.
Choose From Any Flavor
People love pre-filled pods because you can just switch out any flavor pod you want. But that can only be done to an extent. After a while, that just becomes too inconvenient for most to maintain. So, they choose refillable pods. Not only can you swap out a flavor you want at any time, but you also have a variety of flavors to choose from. Whether you prefer the flavorful freebase e-liquids or you like the throaty hit of salt nics, you can choose to your heart's content.
Highly Portable
There are pod kits, mods, and devices of all kinds of sizes. There are very big devices that are around the size of larger phones but much thicker. They are usually tanks or mods. But there are also pod kits that are much smaller and slimmer. They are either the size of an actual cigarette or a lighter. They can fit anywhere quite comfortably, even in your pocket or a small case. And despite their smaller size, they are capable of producing just as much of a punch as other devices are.
No Maintenance Required
As with mods and bigger kits, there is the concern of constantly maintaining and repairing them. When it comes to pod kits, there really isn't much involved. Since everything is sealed and ready to go, all you have to do is fill the device with flavor and charge it. There are no cleaning or maintenance concerns, so you can just enjoy your vaping experience to the maximum.
No Leakage Concern
These kinds of pod systems come sealed. Since all you have to do is refill the e-liquid every now and then, every other part is completely sealed for your convenience. There are mods and tanks that, being rebuildable, carry the chance of leaking. But you won't have to face them with pod kits like this. So, if you have been a victim of e-juice leakage in the past and don't like the sticky feeling and having to clean up, then you should consider moving to pod kits like this.
Affordable
In general, pod kits are just much more affordable than any tanks or mods out there. Due to their simplicity, their ease of use, and their compact size, they are available at prices that are much lower comparatively. This means that casual vaping won't be too heavy on your pocket if that is a concern of yours. 
To Wrap Up
Are you looking for some high-quality refillable pod kits? Why not try the Caliburn A2 or Caliburn AK2 kits? They hit every advantage that refillable pod kits have, and they are quite affordable too.
So, check out E-Lite's online shop and order yours today!