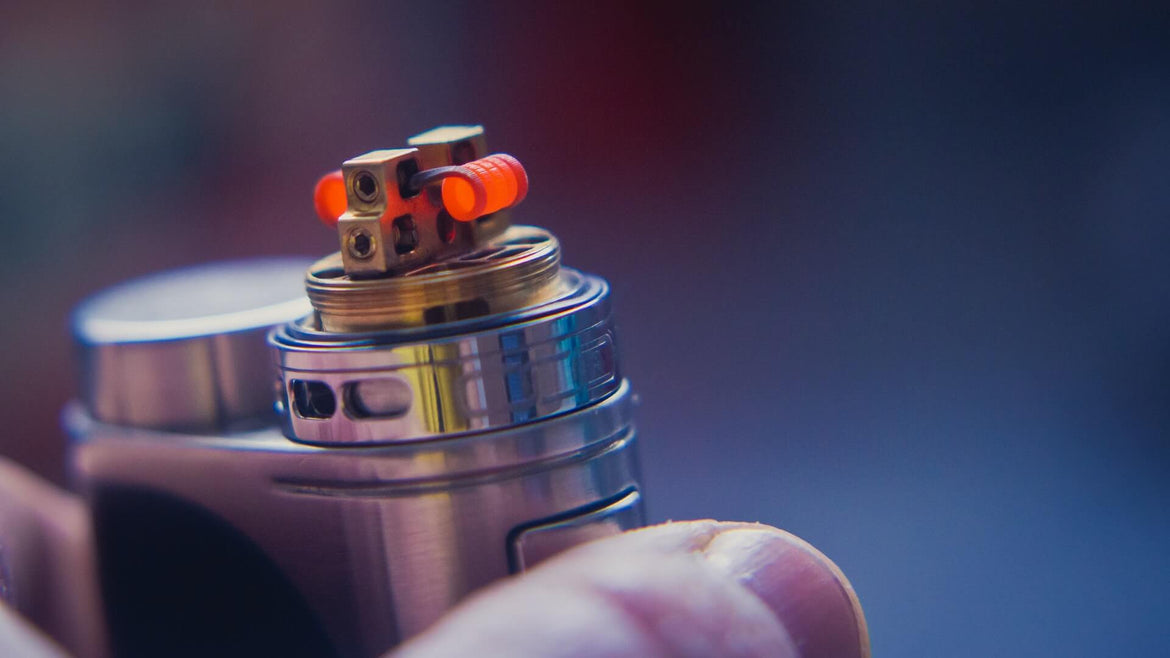 How To Fix Burnt Coils?
Imagine that you are vaping your Juul pod and all of sudden it started tasting burnt. You are left wondering what happened, especially when you are relatively new to vaping. So, if you are not getting that tasty, flavourful hit rather a burnt, dry hit, the reason behind it is most likely your coil. It is a part of a vape that is responsible for heating up the vape juice in the tank so that you can produce huge clouds. 
At this point, you may feel like discarding your coil and going for a new one. However, you don't have to do that since some simple maintenance can get the vape back on track.  The main thing causing the issue in such scenarios is not the metal coil but the cotton material around it. The cotton works by drawing the e-juice near the heated coil, warming it up, and turning it into vapor. So, when you start getting dry hits, it is mainly because there is not enough liquid in the tank.  
Now, if your vape has a burnt coil, you could remove it, toss it out, or replace it with one from your local online vape shop. However, after some time, your expenses will add up. Thankfully, there are alternative options, and with a little know-how and upkeep, you can make sure that your device is in excellent working order and burnt coils are no longer an issue.
How Long Does Vape Coils Last?
Coils are not designed to last a very long time, similar to the vape device itself. So at one point or another, you will have to get it replaced. However, their duration mostly depends on how much you vape. People who vape consistently might have to get it changed after just a week while others can get at least a month's use out of a coil. Other than this, how long the coil lasts also relies on the manufacturer and the material they use to make it.   
Although if you feel like your coil isn't lasting long enough, you'll have to analyze what you are doing wrong. You could be chain vaping, which is basically drying up your coil. Or you might not be priming your coil properly by allowing the cotton wick to absorb the e-juice sufficiently after you fill-up the tank.
These are two factors that might substantially reduce coil longevity, requiring you to change them more often than you'd want. You can also wind up with a damaged coil while using a variable wattage vape if you repeatedly set it above the suggested level.
Fix The Burnt Coil To Get Vaping Again
If you are an avid vaper, you must ensure that you are regularly taking care of the device by cleaning it. This will allow your vape to perform well for a long time. Although if do end up with a burned coil, one of the first things you must do before giving up and getting a replacement is to remove the coil and place it in a cup of lukewarm water. Any e-juice stuck to the coil will be released as a result.
Drain the warm water and replace it with cold water after a few minutes. Any vape juice encrusted particles will fall off, leaving the coil neat and clean. Allow it to completely dry before putting it back in the vape device. You should now be good to go, as there will be no reminiscent of the burnt taste.
You can also thoroughly clean the head of the coil along with the tank. Simply add a bit of lemon juice or vinegar to some hot water to clear up any dirt that may have built up, keeping an eye on any o-rings or other seals you remove in the process. Now, when you use the vaporizer again, you will notice that it is as good as new.
Just a little bit of attention to your vape and regular cleaning can do wonders when it comes to enjoying the vape. You will also be saving yourself from unnecessary expenses.
Although if your coil is damaged beyond repair, you can buy some new ones from Elite Cigs. You will find them from a variety of brands, so you can easily choose the one best suited for your vape. Other than that, you can also find Vape Shisha at our online store at the best prices. So, get shopping now and buy the best vapes out there!