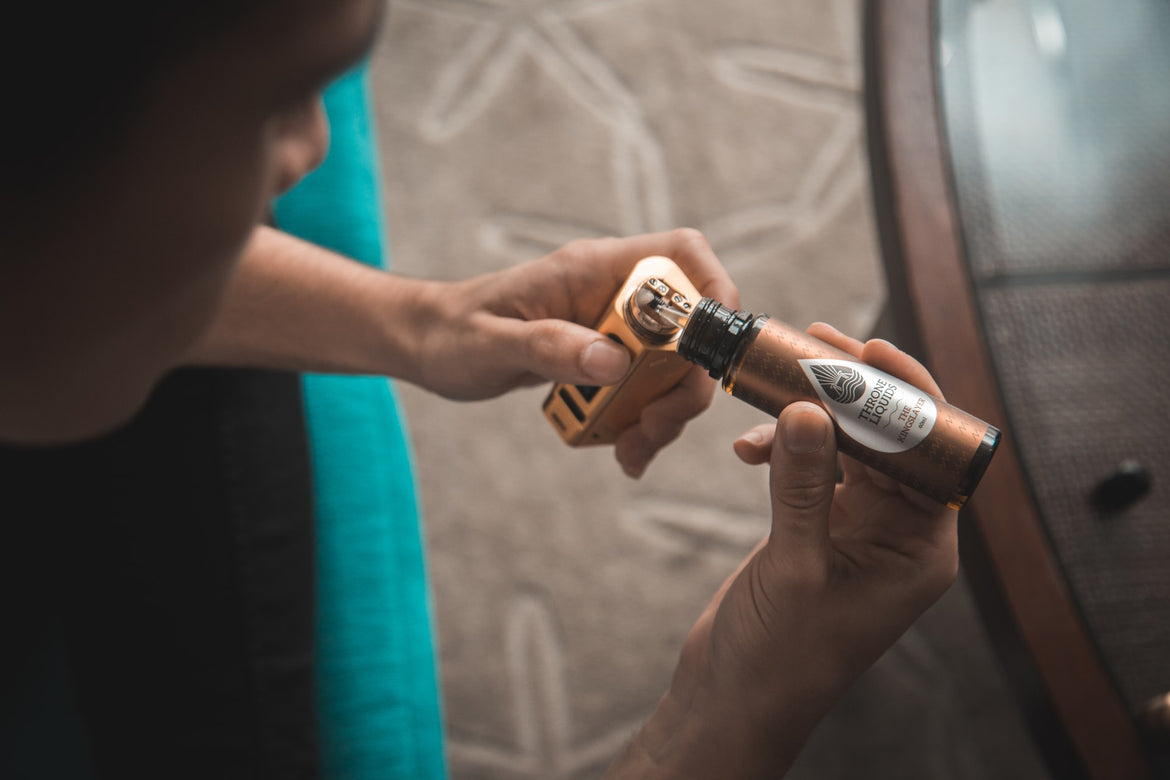 A Guide To Sub-Ohm Vape Tricks For Beginners
Vaping can be a great activity in so many ways. You get your nicotine fix via e-juices, such as BLVK N-Fusion, while also using the vape gear to perform fantastic tricks that will wow everyone around you. In its entirety, sub-ohm vaping is a fun lifestyle and an amazing pass-time all in one.
It's also not that difficult to learn how to perform simple vape tricks. All you need is some knowledge, instruction, and practice, and you'll be executing vape tricks like a pro in no time.
In order to do the amazing vape tricks, you will require a high-quality vape device, preferably a sub-ohm device. They are quite spectacular when it comes to blowing enormous clouds that ultimately help perform those tricks. But before we dive into the fun part, let's have a look at what sub-ohm vaping actually is.
What Is Sub-Ohm Vaping?
Sub-ohm gets its name from the quantity of electrical resistance that passes through the device's coil, measured in ohms. Normally, the coils are designed to have low resistance, under 1 ohm. So, when there is a high flow of current, a large measure of heat and vapor is generated. This allows you to perform cool vape tricks or go cloud chasing.
To get the largest clouds out of your sub-ohm device, you'll need a battery that can deliver a lot of e-juice. Your sub-ohm tank's airflow will almost certainly be adjustable. Just make sure it's completely open, as the air passing through it will keep your tank from burning at high wattages.
Sub-ohm devices, in addition to producing large clouds, also give a significantly more powerful flavor from the e-liquid you're using than other vapes. This is because they utilize more of the e-liquid in the vapor-production cycle. 
Simple Sub-Ohm Tricks For Beginners
When performing tricks, it's best if you use a juice that's minimal in nicotine or doesn't have any at all. You'll absorb more nicotine each puff with sub-ohm vaping since you'll produce twice as much vapor, if not more. Also ensure that there is little to no air movement in the room, as it will blow away anything you're attempting to do.
Now that you are ready to learn, here are a few vape tricks that you can easily perform without much hassle. 
The Ghost Hit
The Ghost Hit is perhaps the simplest vape trick you can accomplish. Simply inhale deeply from the sub-oh device and hold the vapor in your mouth. Then gently blow it out, but as soon as it leaves your mouth, swiftly inhale it back in. You can repeat this process up to three times before blowing everything away.
The Dragon 
The Dragon is the next trick on our list that is somewhat simple and effective. It appears to be really complicated and spectacular at the same time, but it's only a simple vape technique that you can pick up in a matter of seconds.
All you need to do is simultaneously blow vapor from your nostrils and both ends of your mouth. In order to perform this successfully, you must close your mouth from the middle and exhale from both your mouth and nose together. It will take some time and practice to get the hang of this trick.
The French Inhale
Another unique vape trick is the French Inhale. This trick is also known as the Irish Waterfall, as it resembles an inverse waterfall. To perform a french inhale, you need to draw from your sub-ohm device and hold it for a while. Then you can gently release the vapor from your mouth while simultaneously inhaling it through your nose. It's as simple as that, but it looks fantastic.
The Waterfall
This next vape trick is quite simple. It's called The Waterfall, and all you have to do is take a deep draw, hold it in, then gently exhale into a small, empty water bottle. When you have exhaled all the vapor in the bottle, carefully pour it out onto a flat surface, such as a table, and watch as people around you smile.
With all these simple tricks, you can wow any vaper or non-vaper out there. They are easy to perform but have a certain remarkable factor to them. 
You can now shop for your sub-ohm devices along with other vape pods and mods from Elite Cigs. We have a collection of the most amazing vape devices, from disposables, like Puff Bar, to reusables, such as Uwell Caliburn. So, choose you favorite device and get shopping at Elite Cigs.