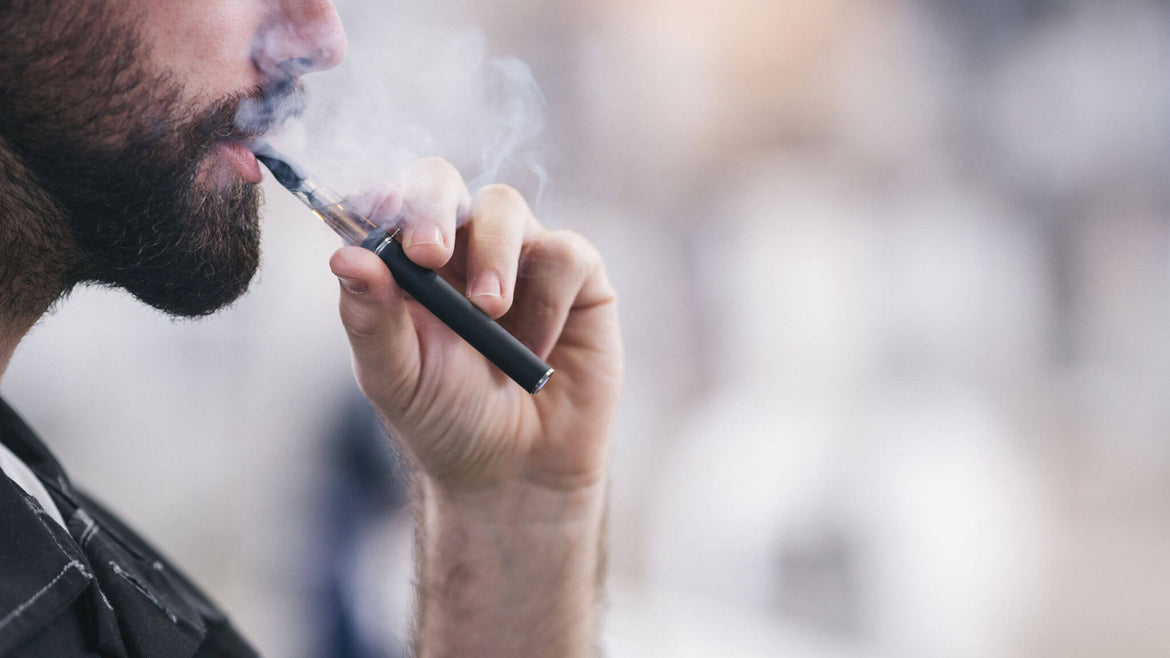 Vape Guide For Beginners
Vaping has been around us for a long time, and it has changed from time to time. It started off as an alternative to the traditional cigarettes, but now you can find squonk mods and mechanical mods for vaping. Throughout the years, vaping has helped many individuals to get rid of their smoking habit. If you are looking to switch from smoking cigarettes to vaping, then this one's for you.
In this blog, we will tell you about how to start with vaping and begin this new journey in your life.
What is vaping?
Before we tell you how to get into the vaping scene, you should know what vaping is and how it is done. Let's just say the term 'vaping' is the modern form of smoking. Vapers inhale a nicotine-infused 'e-liquid' from their device. The e-juice inside the pod/tank is heated by an electronic device, producing the vapor which later the user inhales.
Knowing the vape devices:
Vaping devices started off as electronic cigarettes, which used to look like a pen. But now, the world has transitioned to newer stuff and technologies. Vaping devices come in different sizes, forms, and factors.
Each device has its own heating element. Some use a normal heating method, while some use a chipset. And for the power, they have an integrated battery or replaceable battery. In addition to this, they all have a different wicking material and a tank that holds the vape juice of your choice.
The devices that have the wicking method, the wick is wrapped around the heating coil. Then it absorbs the vape juice whenever you hit the fire button to produce clouds from your device.
Well, let's take a look at some different types of vapes.
Cig-A-Likes:
Cig-A-Likes were the first ones that were available in the market as the alternative to traditional cigarettes. Let's just say we all thought that these devices look really like a real cigarette, and  some individuals used to call it a pen too.
Every cig-a-like came with a built-in cartomizer, a battery, and a container for the flavours. These were draw-activated. You just have to put your mouth to start vaping. Most of the time, these devices can contain a maximum nicotine amount of 24mg in e-juice. Also, some devices come with a LED that glows whenever you are taking a puff from it.
Box Mods:
One of the devices that are mostly used by vapers around the world. These devices are known for their bulky design. These devices utilize sub-ohm tanks with an external battery. The box mods boast a powerful chipset that lets the user change the temperature and wattage from 20W to 200W. Moreover, you can gain control over the resistance. Also, it has built-in circuit boards for safety purposes.
Mechanical Mods:
These devices look like a tube-like form, and they are loved by most of the experienced vapers around the world. It comes with an integrated battery, atomizer, and a stylish design case that gives the device a good outlook.
Vape Pens:
Vape pens are another popular type of vaping device. It has all the features that we stated for the previous devices. It has an integrated battery, tanks, and a protection feature. You can charge these vape pens with a USB port. Also, you can handle inhaling methods in these devices. You can select from mouth-to-lung or direct-to-lung, whatever suits you. Moreover, they are compact in design and portable. They can contain up to 12 mg of your favourite vape juice and can let you go up to 80 watts.
Now, let's move over to 'e-liquid,' which is another big thing for vape devices. There are only two types of vape juices, one is freebase, and the other is salt nicotine.
Freebase E-Liquids & Salt Nicotine E-Liquids:
Freebase e-liquids are the infusion of flavours with freezing menthol and a hint of nicotine. It is suitable for beginners, as it provides a soothing taste with a low-to-mild throat hit.
Salt Nicotine, or let's just say Salt Nics, are for experienced ones. Those who want to get rid of their smoking habit often opt for salt nics. They provide a strong throat hit as well as fulfill your nicotine cravings.
Conclusion:
 We hope that this guide will be quite helpful for you if you are planning to switch to vaping. Moreover, we have different types of vapes and vaping accessories available, which you can get from us at reasonable prices. Head on to our store, or ping us through our online store. We will be more than willing to help you to buy products based on your preferences.