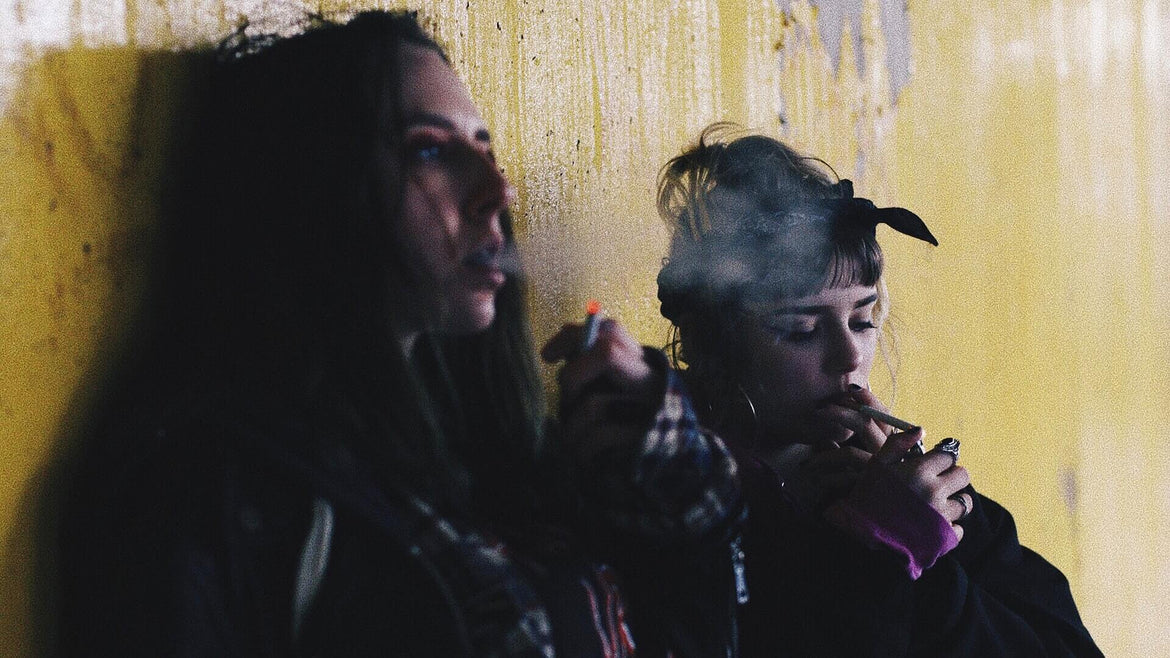 A Guide To IQOS: A New Heated Cigarette Product
There are new tobacco products in the market known as IQOS and IQOS HEETS. They were initially granted permission to be sold in the US and are now capturing a wide market worldwide. 
This product was invented by Philip Morris, who began marketing and selling the heat-not-burn device IQOS soon after the Food And Drug Administration (FDA) declared it safe. IQOS is also the first product of its kind to be sold worldwide. This basically is an electronic device that heats up tobacco leaves in order to produce inhalable vapour, instead of just burning tobacco, which is what traditional cigarettes do.   
They are actually still classified as cigarettes and are subject to all the same existing restrictions that are applied to traditional cigarettes. However, Philip Morris does claim that this electronic product is much safer than cigarettes. Since IQOS is still a newer product, a lot of things are still unknown, even their impact healthwise.
Here are some things you must know about IQOS before you go to try the product.
It Uses A Different Technology Than E-Cigarettes
Since they use real tobacco, heat-not-burn products differ from e-cigarettes. You can usually find vape flavors for e-cigarettes, but that is not what this device uses. Heat-not-burn is a concept that allows users to simulate the look and feel of smoking a traditional cigarette without breathing combusted tobacco. This is why IQOS is considered a much safer alternative to cigarettes that give you the closest possible feeling of smoking one. 
It Offers Safer Smoking Experience
Tobacco makers say that heat-not-burn products are less dangerous than cigarettes. This is because when tobacco combusts, it produces more than 7,000 chemicals found in the smoke of a cigarette. On the other hand, this new device sidesteps those 7000 chemicals by heating the tobacco rather than burning it.
The inventor of IQOS, Philip Morris, claims that they are a lot less toxic than cigarettes but multiple papers had previously suggested that the data didn't fully support the claim. They argued that even though IQOS may have lower levels of some toxic elements than cigarettes, it may have higher levels of other toxicants. Similarly, while IQOS is exposing lower risks of several diseases, it could expose higher risks of other diseases.
Although before the product was marketed all over the world, several pieces of research showed that IQOS is indeed safer. The risks are reduced ten-fold and helps smokers avoid harmful inhalation of burnt tobacco, which is the main thing that presents higher risks to people who smoke cigarettes.
It Is Sophisticated And High-Tech
The makers had to make sure that the product really appealed to the people that it was being marketed to. So, anything that is already existing or an old concept was out of the question. This is why they opted for a marketing campaign that depicts the product as "high-tech, aspirational, and sophisticated" and "sleek."   
The modern and high-tech image of IQOS is what contributed to its success in the States and now all over the world. Smokers are fascinated with this cool new technology and are also loving the fact they can reduce the harm caused by regular smoking of cigarettes without quitting it. But there was a risk that the product would appeal to adolescents as well. 
This risk was addressed by IQOS, as they strictly marketed their product to adults through websites and social media.
It Is Available In Menthol
IQOS offers rolls of tobacco that resemble small cigarettes with menthol, called HEETS. They make this product all the more attractive, as smokers look to avoid the strong stench of cigarettes right after consumption. This will help with that and attract customers who are looking to eventually quit this habit. The inclusion of menthol in the HEETS allows the effects of tobacco to lessen because of its lower levels so that you can have a safer smoke. 
Now, if you are looking to get your hands on the all-new IQOS in Pakistan, you can browse our collection at E-lite. Other than that, you can also shop for the best quality vape devices, different vape accessories, dessert e-liquids, and tobacco flavors in Pakistan from E-lite at the best market price. We make sure to source our products from some of the best brands across the world, making sure you get nothing less than the best. So, get shopping now!