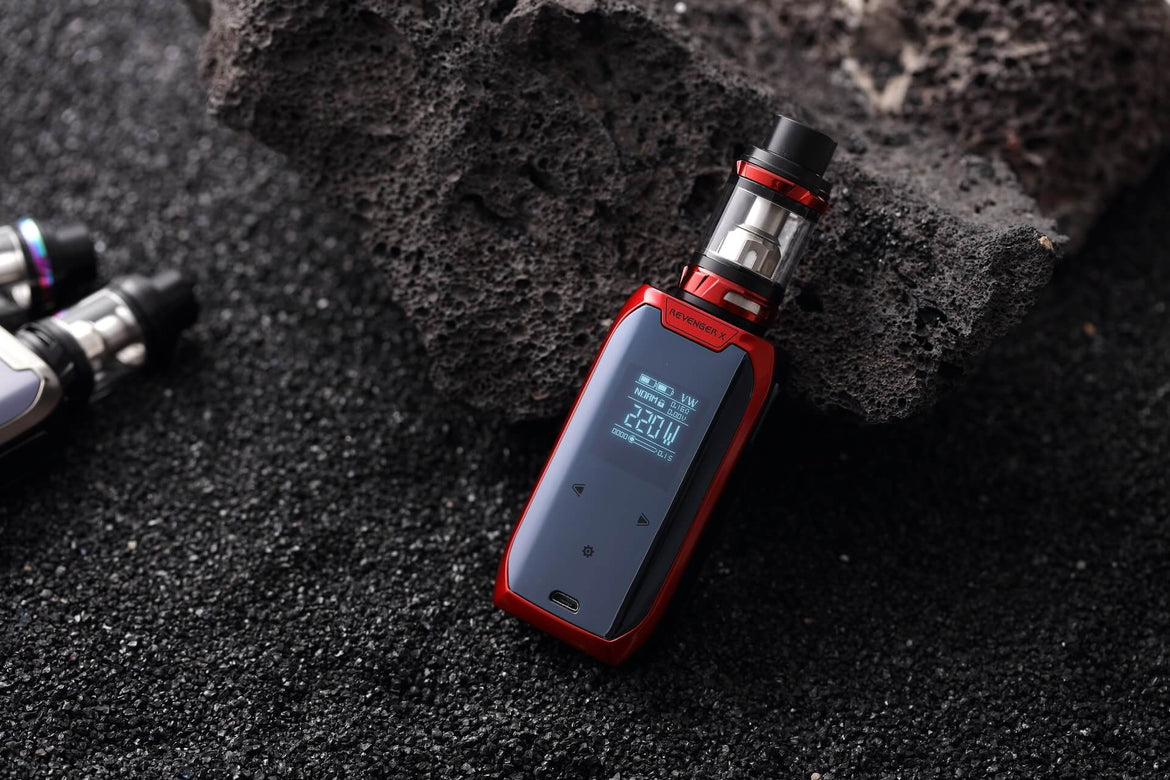 5 Great Starter Kits for Everyone to Get Them Started
Now that vaping is everywhere, people want to get into vaping. They see the popularity, the attraction, and the big vapor clouds, and they want to try it out. There are different kinds of people that want to get into vaping for various reasons.
There are those who are attracted by the big vaping clouds and the tricks people perform with those clouds.
Then there are people who want to jump on the trend and see what all the hype is about.
And arguably, the most popular kind is those who are cigarette smokers and want to move to a safer and less toxic alternative to tobacco cigarettes.
Starter Kits
What are starter kits exactly? As the name suggests, they are kits that are built for those who are just getting into vaping and want to vape without putting in too much effort. They just want to pour in an e-liquid and start vaping. Starter kits are inherently less expensive than other kinds of vape devices and mods, and they are easier to use to help ease beginners into the vaping experience.
UWELL Caliburn Koko 11W Pod System
For: Absolute Beginners
The Koko 11W pod system is a finely crafted vape device. It is eye-catching and colorful. At the same time, the design itself is compact and can easily fit in the palm of your hand, making it easily portable. It also comes with a 520mAh battery which, combined with the 11W system, will make it last a long time without any issues. The pod capacity is 2ml, and it has a top-fill system to make pouring e-liquid convenient. The resistance range of the coil is 1.1-1.4 Ohms meaning it is perfect for flavor chasers and those who are just looking for simple nicotine hit without much hassle.
UWELL Caliburn 11W Pod System
For: Quitting Smokers
This one is distinctly different from the Koko variant in both design and use. If you are a smoker looking for an experience similar to holding a cigarette in your hand, then this is the one for you. That is because while the Koko variant was more compactly designed, this one is slimmer and longer, giving you the feel of a cigarette. It also has a 520mAh battery that will last you a long time. It is also a pod system with a top fill feature that will make it easy for you to pour in your favorite flavor.
There are also other alternatives for those looking to quit smoking, such as IQOS Heets, but if you are looking to swear off tobacco completely, then this is what you want to go for.
Voopoo Drag S 60W Pod Mod Kit
For: Amateur Vapers
If you have some basic knowledge about how vaping works and want something a bit more customizable, then this is the model for you. Voopoo is a premium brand that makes high-quality pod mod kits. What this means is that you can not only refill the pod but also modify the vape device too. You can change settings such as resistance or wattage being used. You can also change and replace coils too. With a 4.5ml capacity and a maximum 60W power usage, this is perfect for both cloud chasers and flavor chasers too.
Vaporesso Gen Nano 80W Starter Kit
For: Cloud Chasers
If you buy into the hype about vapor clouds and think they look cool, then this is the one for you. With its impressive design and the sub-ohm tank it has, it can reach very low resistances. Combine that with a flavor that has a high ratio of VG, and you will get thick and big clouds that will make you feel like you are floating in the sky. It has a strong and sturdy build, and it comes with a 2000mAh battery ensuring that it will run for a very long time without needing a charge.
Smok Scar Mini 80W Starter Kit
For: All-round Enthusiasts
Sometimes you just need a device that does it all. From cloud production to flavor production, everything in the palm of your hand can be found in a sleek and stylish design that will surely impress everyone around you. Smok ensures the quality of the vape devices it produces by making them sturdy and easily operable. And if you want to add some color to everything, this device comes in 5 different colors.
Conclusion
E-lite Cigs have the best vape devices and vape juice collection. All kinds of fruit, dessert, and tobacco flavours in Pakistan can be found at E-lite Cigs. So, if you liked one of the devices listed above, order it now with a flavor that you prefer and get started!