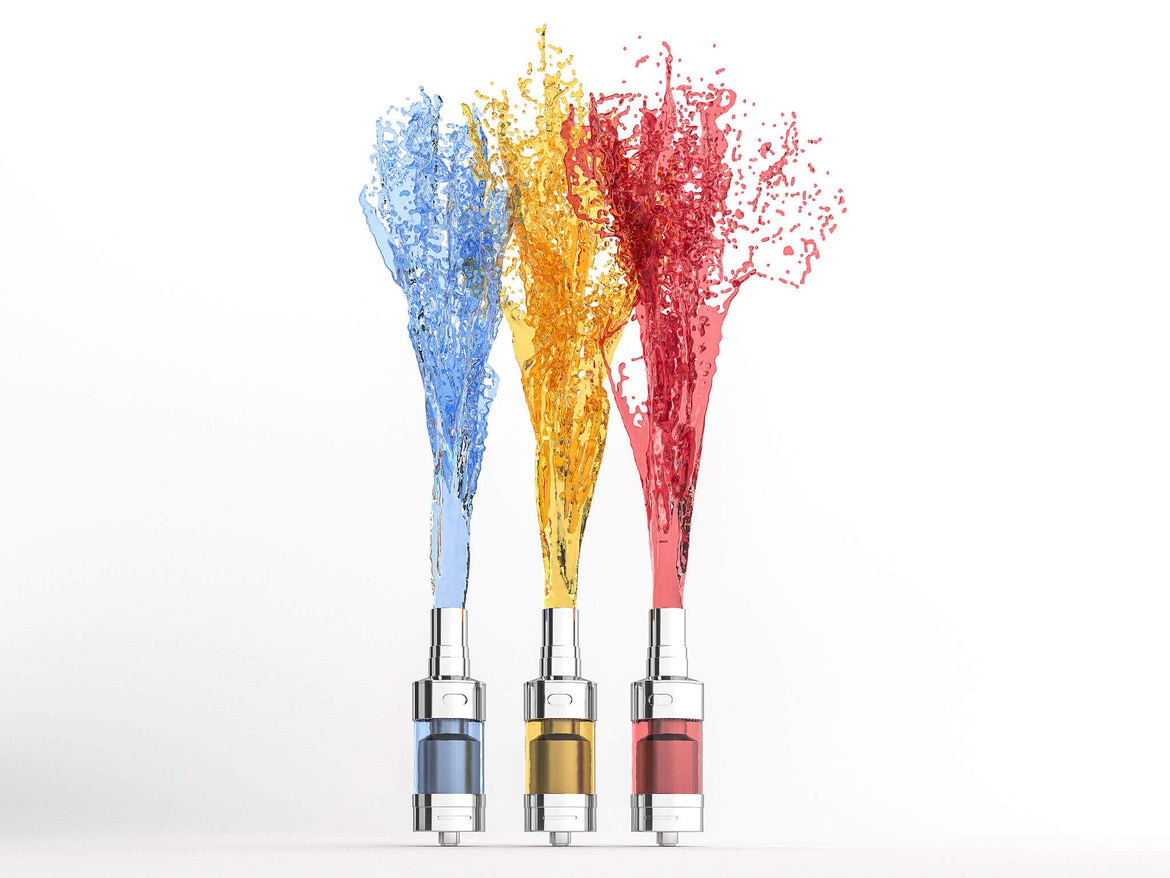 5 reasons Why Everyone Loves Flavored Vape Juices
You may know many people who prefer vaping unflavored e-liquids, and they enjoy it a lot. However, there is an overwhelming majority of vaping lovers who enjoy flavored vape juices. Some of the best vape juice flavors include fruit flavors, tobacco flavors, menthol flavors, and nicotine salts.
Of course, there are thousands of other flavors, but what makes them so unique? Why do people prefer delicious flavored juices for vaping to flavorless e-liquids? The reasons depend entirely on each person. There is not just one reason why a person starts vaping, as vaping meets the diverse needs of different users. Let's find out here by looking at five key reasons.
Much relax
While some people start vaping to be part of a community, others enter this world and start vaping as a perfect means to relax. You may also find that the act of inhaling and exhaling is very relaxing for many. In essence, it is what you do when you vape. The variety of flavors influences you to start vaping, such as grape strawberry iced, apple bomb and mango bomb, and other flavors. You can find some flavors inspired by more soothing ingredients, like a variety of menthol related flavors.
The vaping community
You may find some people who start vaping because they are drawn to the different vaping communities created around the world. Vapers gather in shops, bars, and other places to vape together and enjoy the best moments of life. Indeed, you are not obliged to do so, but you are invited to join the extensive community of vapers by entering this world. You may also find that tips and gadgets are exchanged in this community, which is an excellent approach to making new friends.
Complete control
One of the main reasons is that vaping allows you to pick what you want to put into your vaping device to get the best experience. You have complete control, meaning that you can decide the nicotine level in each flavored liquid. If you don't like to inhale nicotine, you can find nicotine-free liquids that best suit your taste. You can also choose liquids with a higher percentage of nicotine. Everything depends on your preferences. So, control is one of the most favorable aspects of vaping, compelling you to prefer flavored e-liquids.
Delicious Flavors
You may not enjoy the aftertaste if you vape unflavored e-juices. So, flavored e-juices go hand-in-hand. Indeed, an enormous number of flavors are at your disposal. The options are almost limitless from the Iced Fruit Blueberry Lemonade to the Grape - Nasty Juice, and from Dry Tobacco to Grape Nicotine Salt. Indeed, you have an easy way to experiment with an extended range of flavors. You may prefer vape juices that taste like an array of desserts, such as banana honey, vanilla custard, ice strawberry watermelon bubblegum, and others. Whether you try a wide variety of fruit, menthol, or tobacco flavors, it is up to your preference and mood. Remember, do not forget that it is also advisable to eat fruit on a regular basis.
Become a fan of vaping
You may wonder when you find that vaping is a hobby for many. Some people love and become obsessed with new models of cars, and the same goes for vaping. When you enter this world, you will find many devices, which have their peculiarities. It is very interesting to know that vaping enthusiasts frequently have multiple devices, as they tend to get different experiences. Therefore, they know precisely how to get the best experience by using each one. If you aim to follow this path, you can. For this, you can visit Elite Cigs & Vaporizers, where you can find all the information you need.
Indeed, majority of the vaping users prefer flavored vape juices or e-liquids. You can find an extensive range of e-juices that provide you with absolutely wonderful experiences. It is up to you what flavored e-liquids you prefer to vape. If you are a beginner and have never tried them before, it is the time to closely see for yourself why more and more people love them!