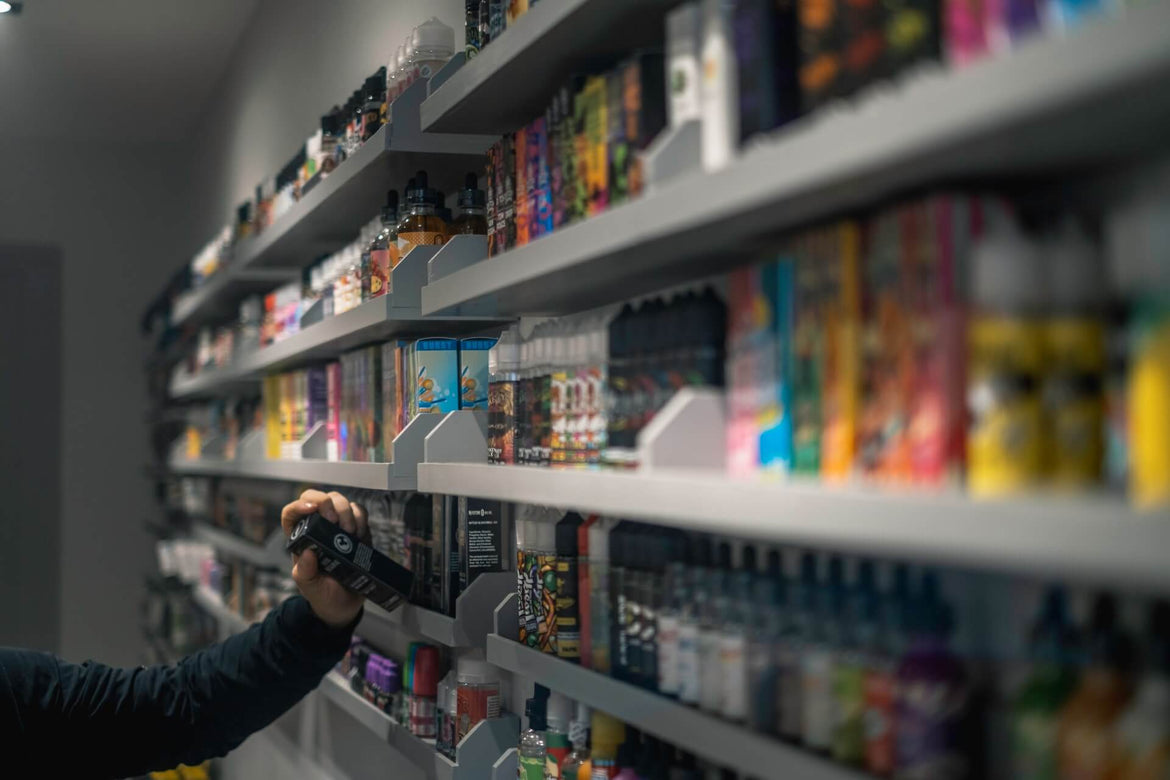 6 Reasons To Vape Zero Nicotine Vape Juice
Many people link vaping with nicotine, which is why many smokers consume it to quit smoking tobacco. There are many other reasons that help them switch to vaping, and one of the reasons is the design and decency that vape provides, especially Aspire vape. 
However, vaping is not the same as smoking, so there is also zero nicotine vape juice available! Many people who vape do so to reduce their nicotine intake progressively. Furthermore, due to various reasons, many vapers wind up vaping zero nicotine vape juice. In this blog by E-lite, we've collected a list of the top reasons why you should vape non-nicotine e-liquid!
They Are All Made Of Food Grade Ingredients
Nicotine e-liquids should be kept out of the reach of children because they are incredibly harmful when they come in contact with the skin or are ingested. On the other hand, zero nicotine vape liquids are not hazardous and are created with food-grade ingredients.
Even if the ingredients are not harmful, we recommend that all e-juices be kept out of the reach of children and pets. Furthermore, the label "non-toxic" does not indicate that they are entirely safe to vape.
The nicotine-free e-juices available at our store are all free of toxic ingredients. As we care about the consumers, there is no need to be worried when you shop from us.
There Will Be No Addiction
Nicotine is a highly addictive substance. In fact, it is one of the most addictive drugs, which is why many smokers need nicotine. On the other hand, zero nicotine vape juice is not addictive because it contains no addictive component. In other words, you will not be tempted by zero nicotine e-liquids.
The authorities mandate a warning label that says "this product contains nicotine, a highly addictive drug" or "Nicotine is an addictive chemical." This claim, however, is deceiving because nicotine-free e-liquids are truly nicotine-free!
Smoother Throat Hit
Nicotine-free e-liquids are smoother than nicotine-containing e-liquids. Many vapers appreciate the throat hit, while others do not. If you fall into the latter category, non-nicotine vape liquids are a suitable option for you.
Non-nicotine e-liquids are excellent for vapers seeking a warm and pleasant vaping experience. With free nic e-juices, you'll hardly notice a throat hit; vape and enjoy the flavour. It's also perfect for cloud chasers!
Best For Cloud Chasing And Vaping Tricks
Most of the cloud chasers experiment with zero nicotine vape liquids. Most vapers have attempted to blow O-rings at least once, and it's far easier and more convenient to practice with non-nicotine vape liquids.
It's easier to inhale free nic vape juices, and there's no purpose in choosing nicotine e-liquids if you merely want to do vaping tricks, blow O-rings, and so on.
Cheaper Than Nicotine E-Liquids
Nicotine vape juice is both more expensive and more popular than non-nicotine e-juice. You can also purchase non-nicotine e-juice to explore new flavours before buying the same taste with nicotine.
Furthermore, if you prefer vaping nicotine, you don't have to discard the e-juice that doesn't contain nicotine. You can combine the two, especially if you usually vape nicotine-free e-liquids.
Social Vaping
Some people are not concerned about nicotine usage but are drawn to the social aspects of vaping. For example, many shops now sell electronic hookahs, and many people enjoy vaping socially. People also love to try new devices; they usually have seen flexing with sleek devices like aspire vapes. 
Is It Safe To Consume Free Nicotine Vape Juice?
There is some debate over the relationship between vaping and health. On the other hand, vaping is far safer than smoking. Furthermore, vaping does not emit hazardous chemicals such as tar. Nonetheless, some individuals report throat irritation, and diacetyl is still present in non-nicotine e-juices.
If you're seeking diacetyl-free e-liquids, you still have a lot of possibilities. Furthermore, remember that diacetyl is found in trace concentrations in diacetyl-containing e-liquids.
Final Words
There are a variety of reasons to use nicotine-free e-liquids. Some vapers choose nicotine-free e-juices because they are smoother and less expensive. Furthermore, nicotine-free e-liquids are great for doing vape tricks and chasing clouds.
So, if you are looking for nicotine-free e-juice, you have come to the right place. Do have a look at our collections and place your order now. Furthermore, we also have a plethora of other vaping accessories and vaping kits. You can have all the renowned vaping brands' accessories and kits right at your doorstep, including Renova in Pakistan.