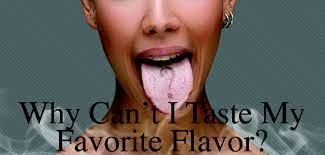 All You Need to Know about Vapor's Tongue
One of the worst things that can ruin your vaping experience is a vaper's tongue. This condition develops without warning and is no less than a shock to your taste buds. It can result in the loss of taste as well.
Although this loss of taste is not permanent, so there's no need to be worried.
It can take a couple of days to get back to normal. Today, we will tell you everything you need to know about vaper's tongue, how it affects you, and what you can do to avoid it.
Understanding Vaper's Tongue
If you're a pro vaper, you might have dealt with this condition. However, the beginners of the vaping community might be unaware of it.
So, let's take you from the beginning. Vaper's tongue causes a person to feel like some type of layer is forming on the tongue. It affects your taste buds, which prevents you from enjoying your e-juices to the fullest.
Causes Behind Vaper's Tongue
There's not a single reason associated with the vaper's tongue. There can be many reasons that can cause this condition. Let's talk about some common ones.
Not Drinking Enough Water
The most common reason behind this condition is dehydration. If you vape frequently, you need to drink a lot of water. Vaper's tongue is most likely to occur in summers due to dehydration.
Propylene glycol (PG) and vegetable glycerine (VG) are the main components of e-juices. They are hygroscopic in nature. Their molecules form a bond with water molecules present in the saliva, thereby drying the mouth.
The moisture is drawn from your mouth, causing a vaper's tongue.
So, be sure to stay hydrated between your vaping sessions.
Smoking Along With Vaping
Transitioning from smoking to vaping usually causes vaper's tongue. When people try to quit smoking, they find it rather difficult to cut out on cigarettes completely. Adjusting to vaping is not easy as the body is used to high levels of nicotine and tobacco. So, people usually get a sudden urge to smoke a cigarette now and then.
When they do, the tobacco in cigarettes impacts the sense of smell, which affects the flavor of their e-juice.
Smoking and vaping simultaneously is not a good idea, as it messes up your senses. If you continue to smoke while transitioning, it's highly likely for you to develop a vaper's tongue.
Monotony is never good in the long term. Vaping the same e-liquids over and over again can also lead to a vaper's tongue.
Everyone indeed has a favorite e-juice that they just can't get enough of, but remember that excess of anything is not good. It will lose its charm over time, your mind and body will get used to the same flavor, and the taste will completely vanish!
When this happens, there's a high possibility that you might go back to smoking.
So, always mix up the flavors and try new flavors to avoid the vaper's tongue.
Everyone is aware of the significance of dental hygiene. Not taking proper care of your mouth won't only create bacteria in your mouth but also cause tooth decay and even mouth ulcers in the worst-case scenario.
If you are a regular vaper, there's more for you. When you don't take care of your oral hygiene, you have a very high chance of falling prey to the vaper's tongue.
If your oral health is in bad shape, your taste buds will be affected. This will take away the flavors of your e-juice, and you won't be able to make the most of your vaping experience.
Keeping these points in your mind will be helpful to avoid the vaper's tongue. Even if you get one, you don't have to worry about it. It won't stay with you forever, and you will go back to enjoying your favorite e-juices.
If you are new to the vaping world and are looking for the best vape kit, you have come to the right place. At E-Lite Cig's, we have a fantastic collection of vaping accessories waiting for you. Make your way to our shop for vape kit price in Pakistan.