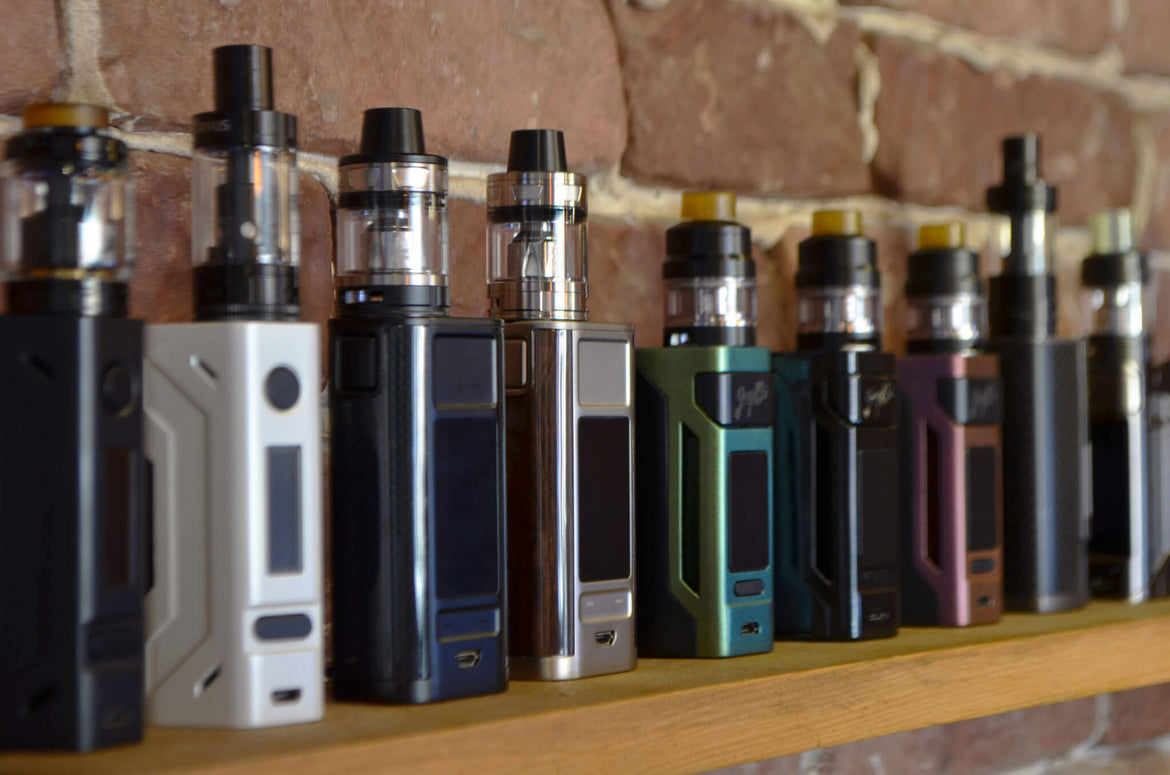 Mouth To Lung (MTL) VS Direct To Lung (DTL) Vaping: What's The Difference?
With the worldwide phenomenon of vaping, many new methods have become available during the past recent years. With so many unique ways to enjoy your e-liquid, your collection has certainly expanded to include e-cigarette devices.
If you are a smoker and want to quit tobacco smoking, vaping is the only viable option to help you. As a beginner, you must understand the basics before diving into this wide vaping world. It is important to learn how you should vape and which device will work best for you when it comes to vaping. In general you must understand the basic vaping styles, Mouth to Lung (MTL) VS Direct to Lung (DTL) vaping, before making your first purchase.
These are two inhalation methods that have unique benefits for you. These methods work well with some specific vaping devices and e-liquids. The device you buy is likely not even a conscious choice. You may prefer a specific style and device. However, if you want to broaden your horizons, it is a good decision, as changing styles could be the best solution to make your experience better. 
Whether you are an aspiring vaping lover or just looking for an enjoyable way to quit smoking tobacco, you will find these two main methods of vaping. While new devices come on the market every year, they all retain the common factor of these two inhalation methods.
Here, you will find the use of direct to lung and mouth to lung vaping. This post also focuses on the devices these methods are adapted to and the experience you will get from them. This post has covered quite a bit of information about vaping methods. Let's quickly take a look at the differences between MTL and DTEL vaping methods.
Mouth to Lung (MTL) Vaping Method
MTL refers to the vaping method first developed for cigalike-style (cigarette-like) devices.
Using less battery power in the devices, this vaping method requires you to inhale the liquid and vapor into your mouth. You must inhale before sucking more into your lungs. This vaping method causes the user to take in less steam. However, with this method, you will taste the flavor of your palette.
MTL-Optimized Vaping Devices
As mentioned above, most MTL vaping devices are of lower potency. Therefore, these devices are best used with a higher PG (propylene glycol) ratio and concentrated nicotine flavors. MTL-optimized e-cigarette devices include cartridge-based devices and lower-powered vaping pens.
Direct to Lung (DTL) Vaping Method
DTL vaping method requires you to inhale large amounts of vapor directly into your lungs. Think sucking the air out of a balloon, and you will have something close to the feeling coming with this method. Of course, vaping in this method is much more enjoyable than sucking air out of a balloon. However, the same muscles in the throat are exerted during inhalation.
DTL-Optimized Vaping Devices
The more preferred devices for this method include Sub Ohm devices and higher- powered mods. With larger batteries and less resistance from the coil and atomizer, you can generate much larger clouds of vapor. This implies that a higher concentration of nicotine and heavy PG vaping juices with DTL vaping can be quite overwhelming.
Which one is right for you?
DTL vaping style is best maintained for experienced users. If you are looking for bigger vaping clouds and a more subtle experience, then DTL will provide denser exhalations. Not only this, you will experience smoother throat hits with this method. This vaping method also gives you more flexibility, as these devices often come with variable wattage and temperature controls.
MTL-optimized vaping devices are best for you if you are a beginner. As the vaping sensation and taste are mixed with these devices, the DTL approach is good for you.  This method will help you get the best feeling of smoking. These devices focus more on taste. Therefore, you can use these devices with higher concentrations of nicotine, and this is more attractive to former smokers, as they want a more targeted nicotine hit.