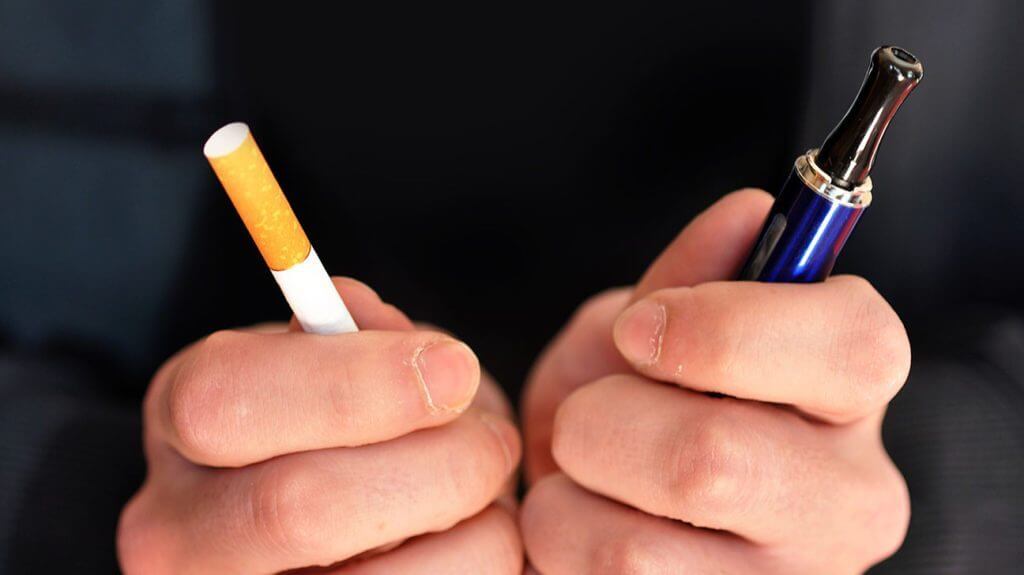 Smoking Cigarettes Daily vs Vaping Daily
Years of comprehensive research has proven that smoking is detrimental to human health in more ways than one. It poses plenty of short and long-term effects that can deteriorate your health. Smoking contains toxic elements such as carbon monoxide and tar, leading to lung cancer, mouth cancer, respiratory infections, bronchitis, and many other deadly diseases.
On the contrary, no evidence suggests any harmful effects of vaping in the short term or the long run. Vaping is actually considered a much healthier alternative to smoking, which can also facilitate smokers to quit smoking for good.
Vapes in Pakistan are also gaining popularity with each passing day, and the majority of smokers are considering vaping to satisfy their nicotine cravings and get rid of cigarettes. E-Lite Cig's has a wide variety of vaping goods that will help facilitate you on your transition journey.
The Horrors of Smoking
Smoking involves consuming toxins that are highly injurious to human health. The worst part about smoking is that it harms the smoker and also puts the people around the smoker at risk. Passive smoking is deadlier than active smoking and can deteriorate an individual's health.
On the contrary, vaping does not come with any such risks. If done in moderation, vaping poses no such adverse effects to human health. This makes vaping a much better substitute for smoking that can be used to quit smoking altogether.
Smoking cigarettes daily increases the risk of developing diseases, whereas vaping daily is considerably safer. Smoking involves the inhalation of around 7,000 chemicals. In contrast, the amount of chemicals consumed by vaping is nothing.
Harmful Effects of Smoking vs Vaping
A statistical report in the US concluded that smoking was responsible for 480,000 deaths in a year. On the contrary, vaping did not contribute to any such numbers. Even the minute risks that come with vaping can be further minimized by removing vitamin E acetate from e-juices. Smoking daily has been seen to cause damage to all organs in the body, and 90% of the deaths caused by lung cancer were of smokers.
Smoking also accounted for 80% of deaths from chronic obstructive pulmonary diseases. Most of the patients with heart diseases and strokes were identified as smokers. The overall risk of early death is much greater for smokers.
On the other hand, vaping did not account for any significant diseases or deaths. It's safe to say that vaping is indeed a healthier and much safer alternative to smoking, which does not pose any harmful effects to human health. Not only is it safe, but it also helps chain smokers quit smoking for good.
Long-Term Effects of Smoking vs Vaping
Smoking has numerous long-term effects on the body, which can be highly damaging. Some of them include:
Reduced number of sperm
Increased probability of miscarriages and risk of congenital disabilities
High risk of cataract development
Impairment of the immune system
Overall inflammation
Risks of cancer development in all body parts, especially lungs, kidneys, mouth, and stomach
Triggered asthma
Vein and artery blockage
Increased chances of stroke
Effect on overall health
 In comparison, vaping does not have any such long-term effects on human health. The whole idea behind vaping is to provide a safer way to fulfill nicotine cravings for smokers. So far, there has been no data that suggests any substantial harmful effects of vaping. At E-Lite Cig's, our mission is to promote the vaping culture in Pakistan so that people can quit smoking for good and live a happy, healthy life. 
Some researchers have concluded that vaping can damage the lungs, weaken the immune system, or promote cancer development. This data does not have any scientific backing, and if vaping is done in moderation, there will be none of these adverse effects. Although vaping is safe, it should not be allowed in teenagers. The minimum age limit is 21 years old; below that age, increased nicotine consumption can meddle with brain development.
With that said, vaping daily is not a threat to human health as compared to smoking daily. If you are habitual of smoking and want to quit for good, our advice is you switch to vaping. E-Lite Cig's is one of the best vape stores in Karachi, where you can get your hands on the finest quality vaping goods.