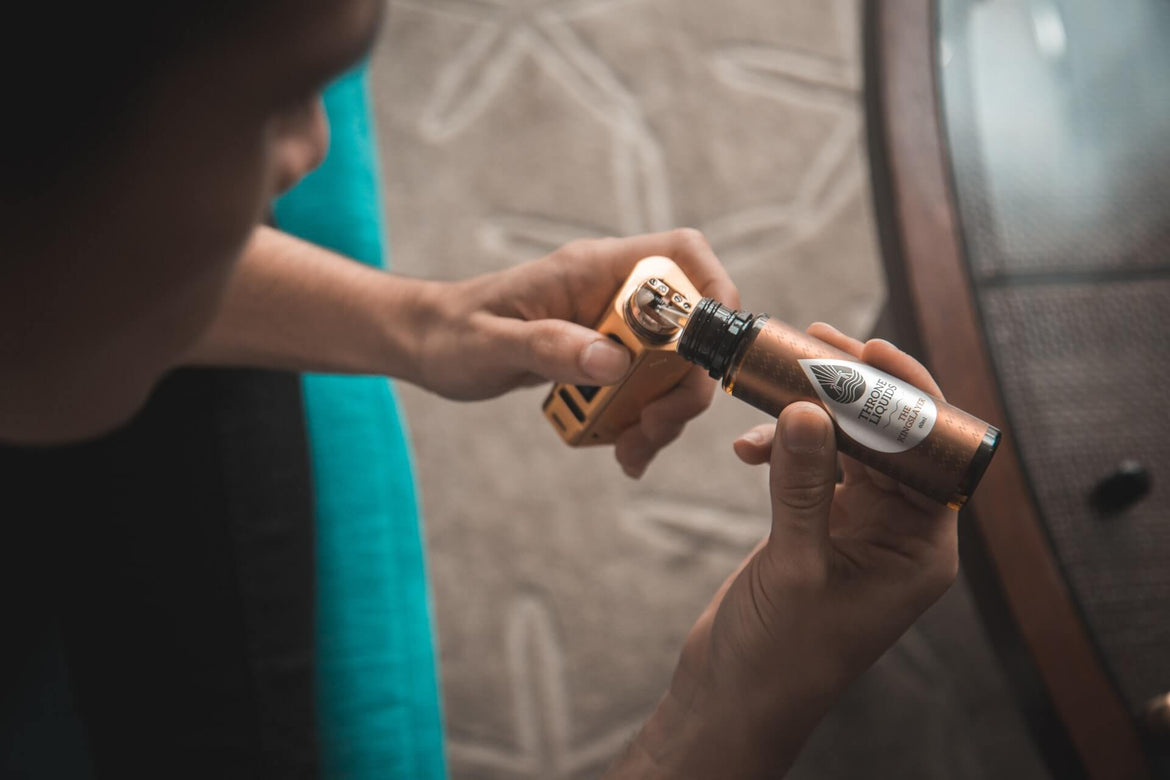 Tips to Prevent Leaking Vape Devices
A leaking tank is never a good sign. And when that happens, every vaper runs to get it fixed or fix it themselves somehow. In some rare cases, it can lead to heartbreak when their favorite vape devices break or stop working due to the leakage or when they lose a good amount of tasty e-juice.
Fixing a leaking vape tank can be a huge headache, especially if you don't know what you are doing. But even if you fix your vape kit, there are times when it starts leaking again.
So, if your vape device is leaking again and again, then it can point to an underlying issue that you might need to solve. If you have a vape that leaks again and again, then you might be making mistakes in maintaining it. In this blog, we will take a look at how you can utilize your vape better and prevent any leakages in the future.  
Tips to Prevent Vape Leakage
So, you've just picked up your vape pen, and suddenly you feel your hands are moist, or you feel like a couple of drops fell on your shirt. You look down and see your vape leaking. Here's where you might be going wrong.
Filling Process
Let's start from the top. It is pretty common for amateur vapers to make a mistake in filling their vape pod. The process can seem as simple as just filling the pod to the top and then capping it off. But it isn't that simple. Actually, if you do fill your pod to the very top, then it will become very prone to leakages because it can easily spill over before enough of it is consumed to take it down to a certain level. And there is also the added fact of there being no air pocket when you fill it all the way to the top. An air pocket needs to exist because when the vape pod is closed again after filling, that air pocket acts as a seal that doesn't let the e-juice spill out. So, make sure that when filling it, you leave a slight space at the top.
Spilling on the Central Tube
One important thing that people miss when filling their vape pod is that they don't really see how they are filling the pod. They are more concerned with filling the pod than making sure they are filling it correctly. There is a central tube that connects the coil of the vape to the mouthpiece where you draw from. Many people make the mistake of letting their e-juice spillover that central tube. This can also cause vape juice to spill out. So, to avoid this happening, tilt the pod to make sure the liquid pours away from the central tube.
Secure Components Tightly
Everything inside a vape has its place. It should be assembled correctly. This step is important because when you are putting together your vape kit, then even one thing being misaligned or improperly placed can become a huge pain for everyone involved. So, make sure that everything from the coil to the atomizer to even the o-rings is placed properly and tightened in its place.
Changing O-rings
An o-ring is multipurpose, in the sense that not only does it hold your pod securely in its place, but it also acts as a stopper for the vape juice in the pod so that it doesn't leak. If your o-ring is damaged or has weakened, then a leakage happening is only logical. Replacing your o-rings should therefore be general practice every once in a while.
Keep Device Upright
Storing your vape kit in different positions can lead to it leaking through holes and gaps that it usually wouldn't find. Keep your device upright, and the vape juice will stay in its place.
Conclusion
Every vaper wants to keep their vape device safe and secure to prolong its life and preserve its experience. These tips will help you do that. So, if your vape device is leaking, you don't need to worry, as long you detect the problem quickly and fix it.
E-lite Cigs have the best vape kits in Pakistan. All the devices we have in stock are high-quality and will last you a long time. Buy the vape kit you want from us today!