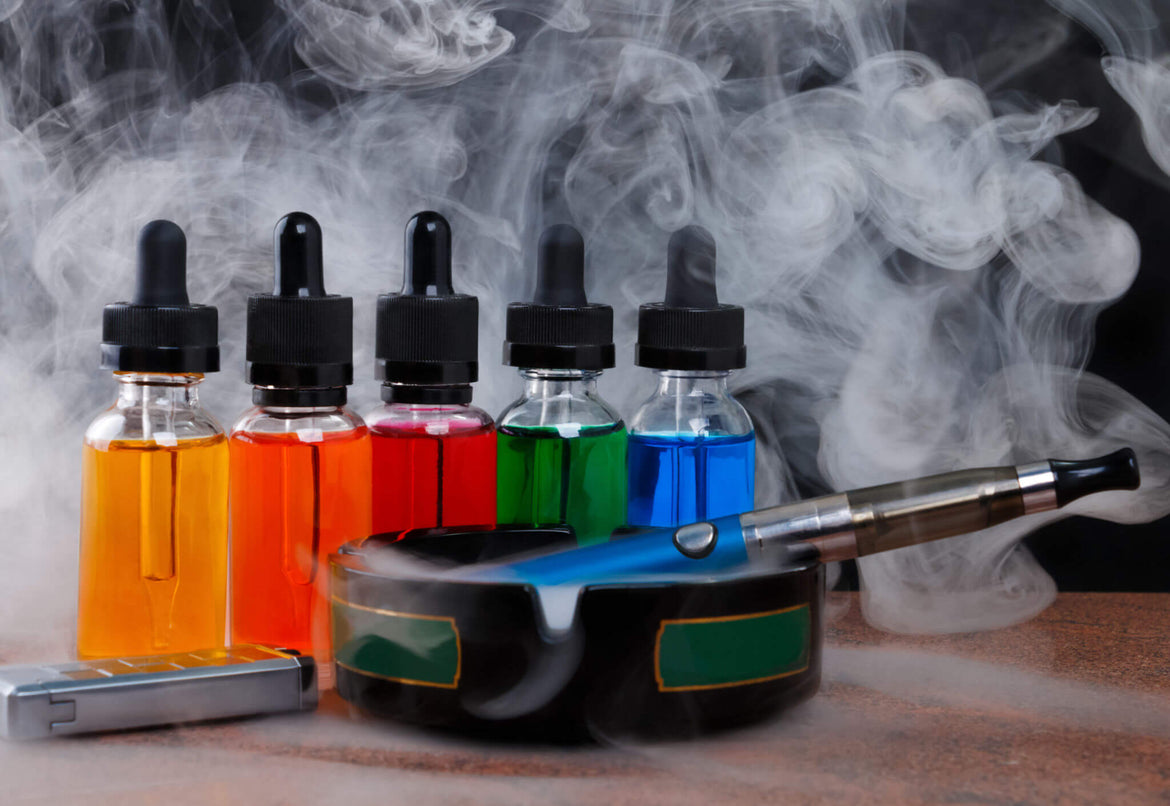 Types of e-Juice: Do not Choose the Incorrect One! - E - Lite Cigs
What makes vaping the most exciting? Probably the vast array of flavour options available for the users. However, with so many options, it is easy for newbies and even intermediate vapers to get a little confused.
This article shall serve as a flavor guide for vapers so that they can have an awesome experience. Choosing the right flavor is essential if you want to enjoy your devices. Here we shall see the different types of vape flavors.
In this article, we shall see the factors that you must consider before getting a flavor for yourself. It depends on so many things. And then, the categories of the flavors also play a role.
There are so many categories that we can make for the flavors. Let's just keep it simple and understand what goes on behind flavor making. After that, we shall see the different between Salt-NIC and freebase flavors.
How's a Vape Flavor Made?
Vape flavors are basically a combination of two elements; Propylene Glycol PG and Vegetable Glycerine VG. Both of these are mixed in different proportions to deliver the desired throat hit, cloud size, flavor delivery, etc.
Of course, there's water and nicotine mixed as well. Vapers choose the flavors depending upon what's their requirement. For those who need better flavor and throat hits would go for a certain VG PG ratio. Those who want dense clouds and can do with less flavor delivery choose a different PG VG flavor.
It's really a personal preference.
What are Salt-NIC & Freebase Flavors?
Now that you understand the flavor making, you should now understand the two basic flavor categories. One is salt-nic, and the other one is freebase nicotine flavors. While both types can have nicotine, the key difference lies in the way they react in your body.
Salt-nicotine is usually manageable at higher nicotine levels as well, for instance, 50 mg. The freebase nicotine shows hardness at anything above 8mg.
How to choose the Right Flavor?
Now that you know what goes on behind the flavor making scenes, here's how you choose something perfect for you:
Know your Needs
Are you looking for a flavour that helps you quit smoking? Then you better consider a salt-nic flavour. Most pod systems work with salt-nic e-liquid. They are reasonably priced and help users quit cigarettes.
If you are looking for heavy vape clouds, then you should choose a freebase flavour.
If you are looking for clouds while sufficing your nicotine needs as well, then also, freebase could be the right choice for you.
Choose what you Like
Once you know your needs, now is the time to choose what you like. Usually, every person has a preferred flavour. If you don't want to experiment, then choosing what you prefer is a safe choice. For instance, if you are a fan of fruity flavours then you'll appreciate mango, strawberry or blueberry flavours.
If you are looking for a substitute for cigs, then you may consider getting heavy tobacco flavours. It's just a matter of personal preference at the end of the day.
Make sure your Device is Compatible
A lot of people choose the wrong flavours for their devices and ruin their vaping experience. If the device and e-juice aren't compatible, then your coils are at risk, plus you'll not get the optimal hit.
If you are unsure in this regard, then ask a professional. You may visit our store and take advice from our professionals present there. Also, if you are a newbie, then ensure that you select the right device that compliments the flavour that you choose.
Final Words
Choosing the perfect e-juice is often a journey. There's so much to explore that one can never get bored of vaping. However, wrong decisions can make people cautious and prevent them from taking second chances.
If you want to enhance your vaping experience, then selecting the right flavor is a must. Hopefully, the above-mentioned tips will come in super handy for you when getting yourself an E-juice.