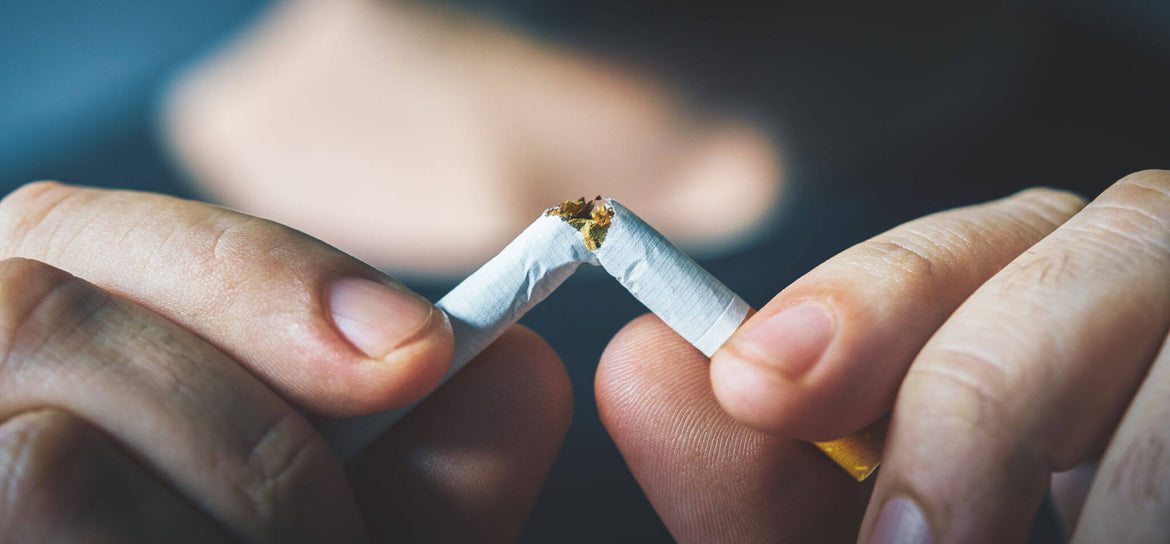 Why Don't More Smokers Switch to Using E-Cigarettes: The Views of Confirmed Smokers
In general, the confirmed smokers believe that the use of electronic cigarettes (e-cigarettes) does not help stop smoking traditional tobacco. Their belief is strong, despite that some e-cigarette brands try to ensure that they are effective and help people quit traditional smoking. There is a study indicating the switch to e-cigarettes does not help smokers to stay abstinent from smoking traditional cigarettes. This study concluded that "switching to e-cigarettes is not associated with relapse prevention for cigarette smoking."
In the first wave, almost 10% had abandoned the consumption of traditional tobacco. An overwhelming majority (62.9%) left it significantly and without using any substitute. And over 37% had used another tobacco product to help them end addiction, such as e-cigarettes (almost 23%).
Former tobacco smokers who switched to e-cigarettes were 8.5% more likely to relapse than those who had left all tobacco use.
Researchers also compared former smokers who had abandoned with those who favored e-cigarettes or other tobacco use. Their finding shows that individuals who favored e-cigarettes were more likely to fall back than those who had abandoned all tobacco use.
This is the first study to examine in-depth whether switching to a less harmful nicotine source can be kept up over time, devoid of relapsing to tobacco smoking. E-cigarette brands emphasize that a viable approach to stop tobacco smoking is switching to e-cigarettes. If so, those who switched to this new smoking trend should have much lower relapse rates to the use of cigarettes. Researchers of the study do not find proof of this.
Smoking experts accept the importance of this work that destroys the e-cigarette brands' campaigns. Their campaigns frequently insist that these products help former smokers quit smoking.
A subpopulation wants to get rid of traditional smoking and switch to e-cigarettes, as they have been told that it will help stop smoking. Confirmed smokers believe that aggressive advertising campaigns of e-cigarette brands may make these people fool. They clarify that these brands frequently tell them that if they switch to their products, they will quit. CNPT Consensus Document argues that direct and indirect aggressive advertising deceive people by emphasizing that e-cigarettes help them quit the bad tobacco smoking habit.
Strong Criticism of this Study
Criticism of this work came from the United Kingdom. The UK is a country that has made the flag of e-cigarettes as an effective approach to quit smoking. Prof. Peter Hajek, director of the Tobacco Dependency Research Unit at Queen Mary University of London, criticized the results of the above-mentioned study. Peter Hajek assures that "Smokers who quit unaided and those who needed e-cigarettes to help them quit did not differ in their relapse rates."
Quit Smoking Without Relapsing
The cartridge in an e-cigarette contains propylene glycol, glycerin and, sometimes nicotine. When vaping, the battery is set off, and the atomizer is heated. As a result, the liquid is drawn in and vaporized. The smoker inhales the mist produced. You can find formaldehyde, acetaldehyde and acrolein, and some heavy metals in this mist.
However, the efficacy of e-cigarettes is that they help smokers quit, and it is akin to nicotine patches. In Spain, the Spanish Society of Pulmonology and Thoracic Surgery (SEPAR) declares the e-cigarette's efficacy and safety. They emphasize that e-cigarettes need to be accepted and regulated as medicinal products.
So, if you want to quit traditional tobacco smoking, the e-cigarette is the best alternative. And you don't need to take others' views into your consideration. The association with e-cigarettes shows considerable ability to mitigate and quit the consumption of tobacco. You can also stay away from cigars while mitigating consumption and nicotine addiction gradually. Therefore, e-cigarettes and other related sources can be an alternative to reduce damage from traditional smoking and to quit this habit. If you take e-cigarettes as a medicinal product, it is the best source to get rid of tobacco smoking.
So, start e-cigarette today and quit traditional smoking, despite of the views made by confirmed smokers that e-cigarettes are ineffective!