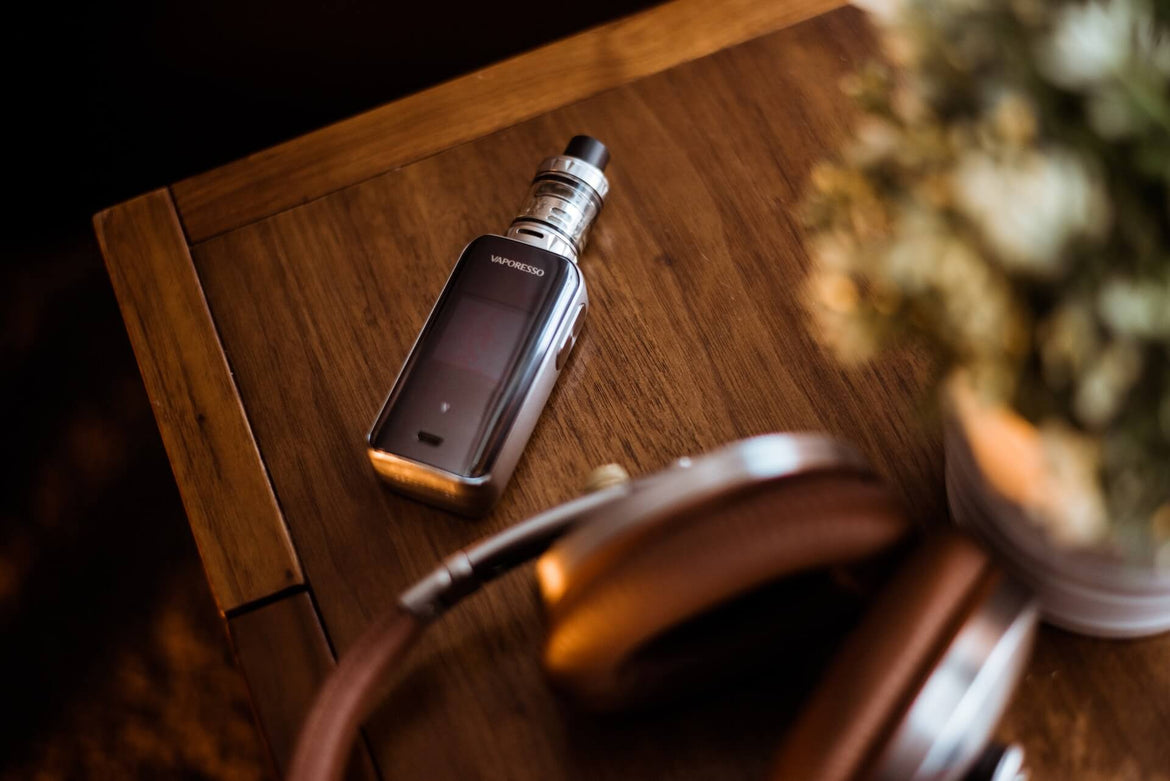 5 Common Questions About Vaporesso Answered
Vaporesso is a well-known brand with a history of replacement coil innovation. Since 2015, the brand has been selling its products, which are designed for functionality and versatility.
Vaporesso, like most other vape brands, offers entry-level to mid-level kits such as pen styles and pod devices. They are best known for their sub-ohm kits and box mods, such as the Swag kit and the Gen series. Being a trustworthy brand with high-quality products, Vaporesso has been a prominent name in the vaping industry. 
If you have a Vaporesso device, you must have thought one of the following questions at some point. In this blog, we've answered some of the most common questions we receive at E-lite. Let's start! 
5 Common Questions About Vaporesso
When Was Vaporesso Founded?
Vaporesso was founded in 2015 with the goal of "creating a smoke-free world" by providing high-quality vapor products under strict quality control. The Target Mini kit was one of Vaporesso's first products, released in 2016. The kit includes a small, stylish device as well as a detachable and refillable tank. The Target Mini kit was a small starter kit with a minimalist design.
Vaporesso's most successful product in 2019 was the Vaporesso Gen. This device was a sleek box mod powered by dual removable batteries and capable of 220 watts, which, when combined with the responsiveness of the Gen chip, made Vaporesso a must-have within the vaping community.
Where Is Vaporesso Produced?
Vaporesso products are made in Shenzhen, China. The company also has five world-class laboratories that specialize in Nicotine, E-liquid flavors, and device performance.
They also have a large number of global distributors in over 100 countries and can be found in over 6000 stores and online retailers.
Are Vaporesso Vaporizers Reliable?
Vaporesso has a reputation for dependability, with many people reporting that their Vaporesso devices and models have fewer issues than other brands.
This means Vaporesso product owners will have more time with their products.
Because Vaporesso offers more advanced products, they require more maintenance than their smaller, more beginner-friendly options.
How Long Can Vaporesso Products Be Used?
In general, Vaporessos products are divided into two categories: starter kits and more advanced devices, which provide more power and versatility than starter kits.
Starter kits are said to last 6 months to 2 years, but there have been reports of some products lasting longer with regular care.
Even though more advanced products, such as the Gen device, were released in 2019, many devices are still in use today. This is largely due to the overall construction design, materials used (high-quality aluminum alloys), and advanced users who perform more frequent maintenance.
Vaporesso coils are said to last between 1 and 3 weeks on average, depending on the coil parameters recommended by Vaporesso.
However, as with all Vaporesso's testing and research, it is not recommended to subject their products to extreme weather conditions, such as extremely hot or cold climates, or to expose your device to moisture. 
Is the Vaporesso brand safe?
Vaporesso conducts regular testing through consistent R&D and laboratories in order to provide safe and dependable products.
Vaporesso is CE certified. It is important to note that this is not a safety certification, but it does indicate that the manufacturer confirms the product's compliance with European health, safety, and environmental protection standards.
It is critical to use the proper charging equipment, to use healthy batteries, and to take proper care and maintenance of your vapes in general.
The proper use of tanks, changing atomizers (coils), and liquid care are also critical.
To Wrap Up:
We hope this blog answered your questions. To learn more about vaping, you can visit our blog section. Also, if you're looking for a device by Vaporesso in Pakistan, E-lite has them available for you.