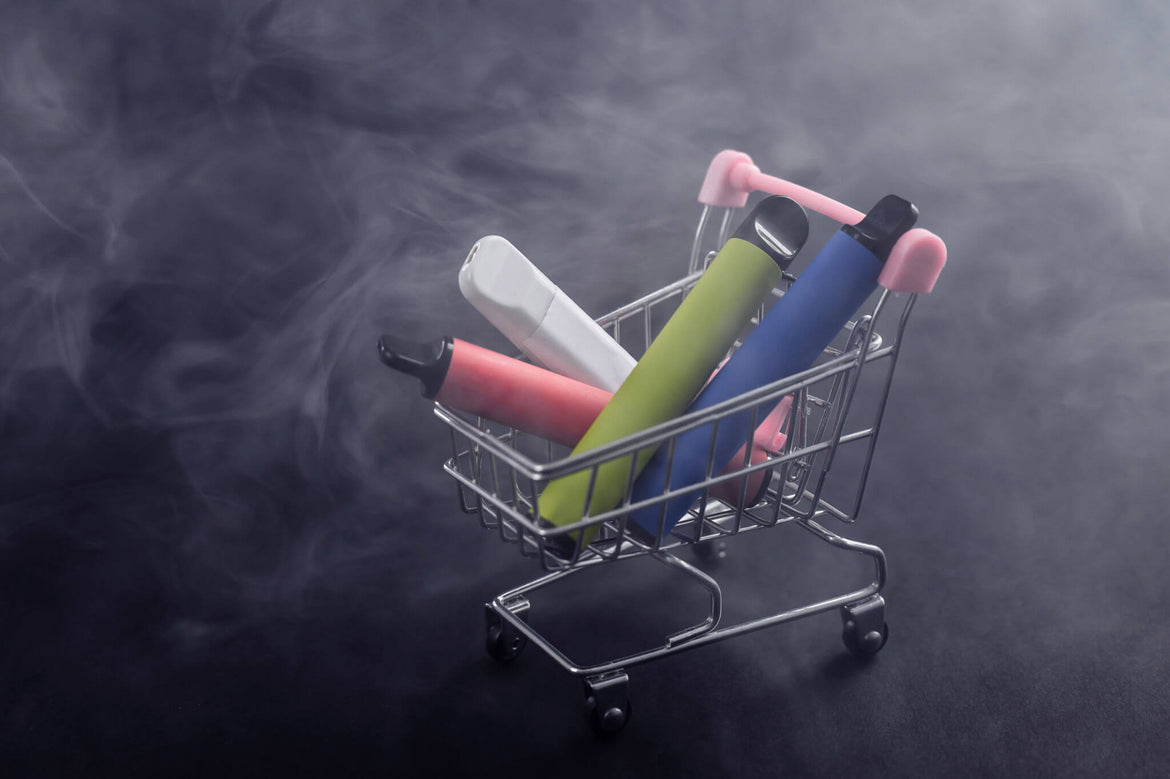 5 Pod Vapes Tested and Ranked in 2021
Vaping has been a great alternative to traditional smoking. It has made some smokers leave their smoking habit. Throughout the years, vaping devices have transitioned from a look of the pen to whole advanced mods. Somehow, all of them managed to lure the smokers to get into vaping. Since then, there have been many devices that have been available in the market. Pod vapes are one of those devices that have captured the market in the world very quickly.
In this blog, you will read about the pod vapes that have been put through the test and ranked all the way to the top charts for this year.
Pod Vapes:
Firstly, we will tell you about the pod vapes what exactly these devices are for. These pod systems are specially designed for individuals who want higher nicotine with less vapour production. It is an ideal choice for the smokers who want to quit, experienced vapers who are always on the go, and vapers who want less cloud production but incredible flavour with maxed out nicotine hit.
These devices are sleek and easy to carry. They sport a massive integrated battery or changeable battery feature. Also, these pod systems have enough capacity to hold your favourite vape juices. You can put them in your pockets and head out. The maintenance is easy for everyone, and it is a great option for stealth vaping if you want to be unnoticeable in public.
Coming to the topic, we will tell you about the top pod vapes of this year 2021 now. These pod systems really made their way to the top because of their quality, durability and reliability.
SMOK Nord 50W:
SMOK is a well-known brand among vapers across the globe. It has produced and created some incredible devices for the people. Nord is one of the amazing devices of this brand. It has a maxed-out power output of 50W with a 1800mAh built-in rechargeable battery. You can charge the battery thanks to USB Type-C charging port. Also, you can adjust the watts according to your preferences and needs. Moreover, the airflow is adjustable, and it is compatible with LP2, Nord and RPM pods.
SMOK Nord 4:
Creating and producing amazing vaping devices is the motto of the people working in SMOK. They have been rolling out some of the best devices. Nord series is a top-notch lineup of vaping systems. Nord 4 is one of them. It has a total power output of 80W, which can be adjusted according to your preferences. To monitor the resistance and wattage, it sports an OLED display. In addition to this, it boasts a 2000 mAh built-in rechargeable battery and can hold 4.5ml of your favourite vape juice.
UWell Caliburn G:
UWell is a very popular brand in the vaping industry. Many individuals who vape know this brand very well. Caliburn G is a pod vape that is super sleek and stylish. It has an aluminium alloy construction. It puts out a total of 18 watts of output power with two airflows. It boasts a 690mAh built-in chargeable battery with a capacity of holding 2ml of your e-juice.
SMOK Novo 4:
We have told you about the two devices from the Nord series. There's another series from the brand that launches some great pod systems. Novo 4 is one of the recent releases from the brand. It boasts an 800 mAh rechargeable battery and a total wattage of 25W. It utilises replacement coils from the SMOK LP coil series. Moreover, you can monitor the wattage and other vaping information thanks to the 0.49" OLED display screen.
UWell Koko Prime:
The last contender on this list is UWell's very famous Koko Prime. It is an open pod system that is designed to hold both e-liquids, freebase and salt nicotine. It utilises a draw-activated button with 690mAh built-in rechargeable battery. You can charge the battery via a USB Type-C port. In addition to this, you get replaceable coil and pods with it too.
Conclusion
:
To sum this up, you are aware of the best pod vapes that are tested and ranked at the top for this year. If you are looking to invest in these pod systems, check out our collection.