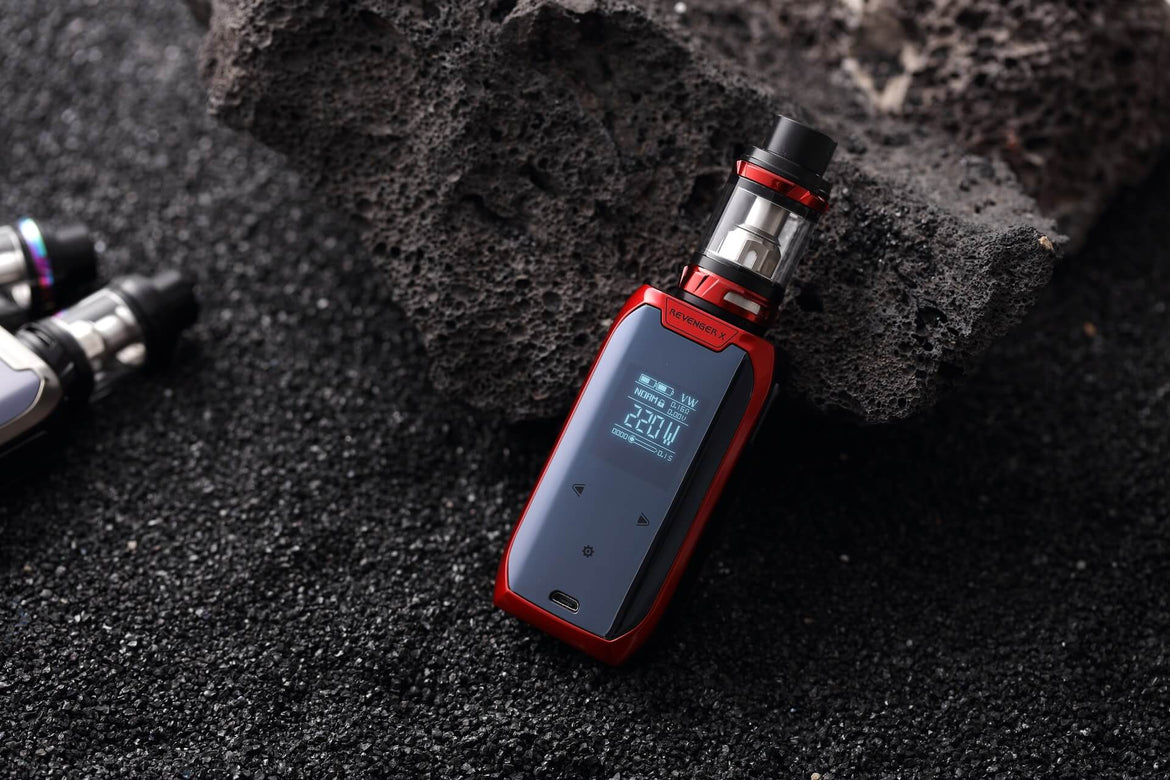 8 Best Vape Brands In Pakistan
Are you having trouble locating the best e-cigarette for a fantastic vaping experience? Or are you frequently fooled by low-quality brands? Don't worry, we at E-lite have got your back. Now is the moment to put your time and money into top-tier vaping brands that experts in Pakistan use. The vaping industry is continually growing, and new and improved vaping devices are released on the market every other second. You can get all these devices from us at E-lite.
E-lite is renowned for its excellent services, top-notch devices, and finest juice in Pakistan. If you want to enjoy the best vaping experience, follow these top ten vape brands in Pakistan to stay updated on the latest vaping trends.
Top 8 Vape Brands In Pakistan
Here is a list of top eight vape brands in Pakistan, continue reading to learn more about these brands and their best devices:
Vaporesso
VAPORESSO is well-known in the vaping business for its low costs. Furthermore, its devices are notable for their innovative chipsets, and its eye-catching surfaces include high-quality OLED panels.
One of their best-selling products is the Vaporesso Luxe 2 220w Starter, a 5W-220W output range. The Vaporesso Luxe II is powered by two 18650 batteries and has a capacity of 220W. The NRG-S tank has an 8ml juice capacity as well as a GT4 and GT Meshed Coil.
Voopoo
VOOPOO is a renowned vape brand in the global market. The company has launched several vape series all around the world. 
Furthermore, they retain the massive clouds of typical MODs; the VINCI vapes are portable, innovative, and have adjustable power. The VOOPOO VINCI 2 POD KIT is one of Pakistan's best-selling Pod Mods, especially at E-lite.
Smok
SMOK has established its headquarters in China. The company sends its items all around the world, especially to Pakistan. 
Their best-selling item is the SMOK Vape Pen V2 60W Starter Kit. This is one of the cheapest vapes in Pakistan, with pricing starting at PKR 4,000/- and available in 4 colors at the E-lite store.
Uwell
Uwell is a high-tech vaping brand that debuted in 2015. They have always focused on providing people with innovative technology vape items while adhering to a stringent control system and the ever-changing market demands.
The AK2 Pod System is UWELL's one of the finest MTL starting kits. The device is equipped with the most current Pro FOCS technology, producing high-quality vapor and preventing leaks.
Joyetech
JOYETECH is a well-known vaping brand because of its cutting-edge and affordable vape products.
Joyetech eGo AIO Starter Kit 1500mAh (10th-anniversary edition) is one of their best-selling items. It has an anti-leaking cup structure, childproof tank lock, and LED with E-liquid illumination. Because it is a beginner's vape kit, the price is less than Rs 3,800/- at E-lite.
Innokin
INNOKIN is a Chinese e-cigarette manufacturer. Its branded vapes are well-known among Pakistani vapers. The company's founders had a clear incentive: to help adult smokers quit smoking by switching to vapes.
INNOKIN's newest offering is the EQ FLTR 9.5W Pod Kit. Furthermore, the affordability, variety of flavors, and ease of use are critical aspects of this product. You can get this device from E-lite at a reasonable price of just Rs 3,800/-
Geekvape
GEEKVAPE started its vaping journey in China in 2015. They are one of the most well-known Vaping brands in the world. They're famous for producing high-quality vapes, tanks, and coils.
One of their most delicate devices is Aegis Pod System, which has an IP67 protection certification, a 3.5mL refillable pod, with an included 800mAh rechargeable battery. The chassis of the Aegis Pod Kit is made of robust zinc-alloy and features stitched leather for a lavish feel.
Aspire
Aspire is the most recent vaping brand to release an AIO (all in one) device with an ergonomic design that feels comfortable in the hands. Its innovative auto-fire technology makes vaping more convenient.
One of the best innovations of Aspire is Breeze NXT Pod System. The Aspire BREEZE NXT Pod System is a well-designed high-end vaping pod system that has an adjustable airflow control ring, a 1000mAh rechargeable battery, and custom coils explicitly designed to vaporize strong nicotine salts.
Final Words
So, these are the best vape brands in Pakistan, and the good news is that all vape brands and their devices mentioned above are available on a single platform named E-lite. You can visit our franchise or place your order online, whatever you like. We have numerous devices and E-juices, including all of the best freebase and fruit salts in Pakistan.